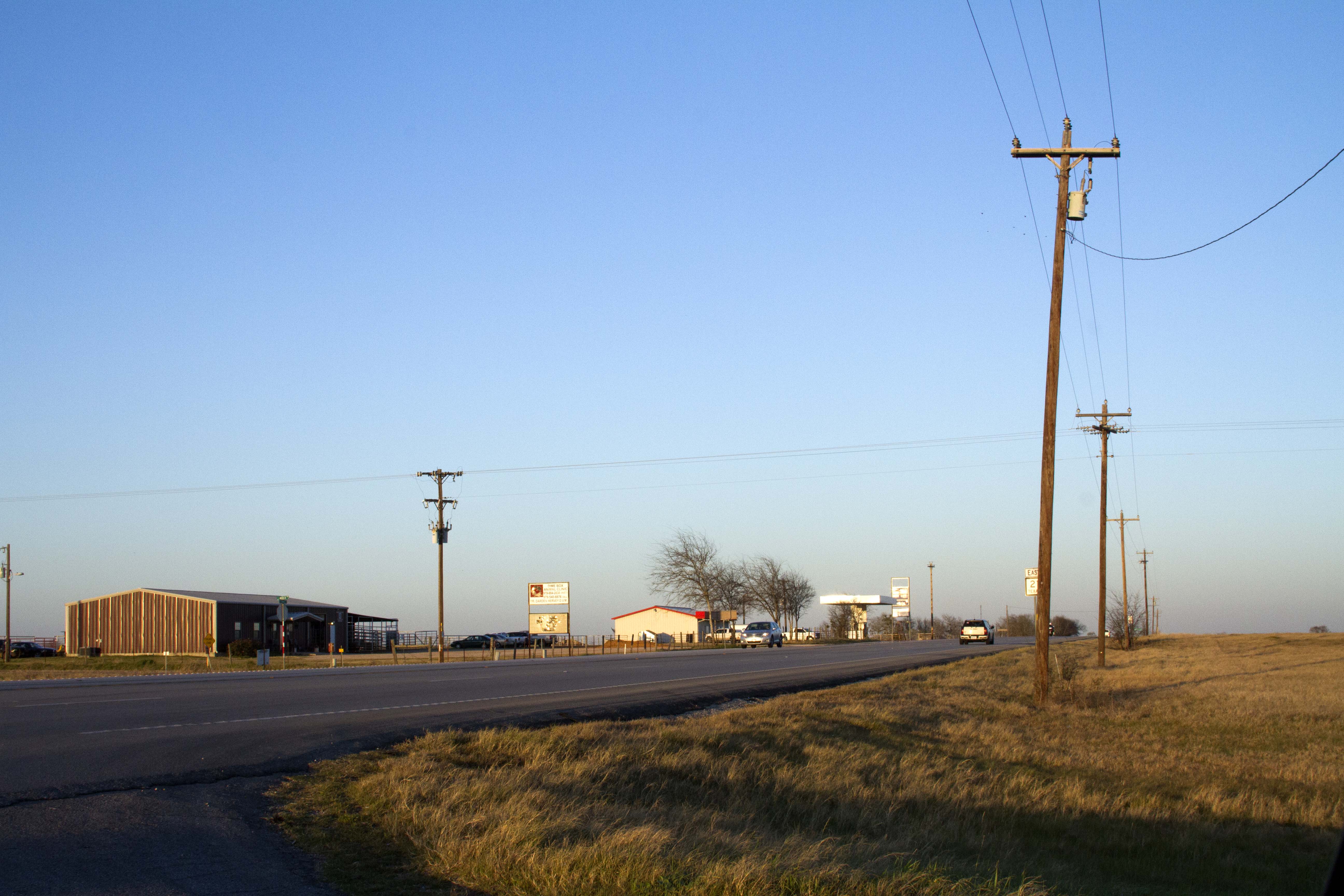 click to advance

"Have you seen the two-hundred-foot-long billboards in the country beyond town? Did you know that once billboards were only twenty feet long? But cars started rushing by so quickly they had to stretch the advertising out so it would last."
Ray Bradbury, Fahrenheit 451

Going Out and Coming Back was shot while walking alongside state highways around Texas. In places designed to be travelled through in vehicles, the act of walking creates a space where all proper proportions are suspended, and time and distance as cohesive units lose all of their usual weight and significance. All street furniture and embellishments, designed to be seen at sixty miles an hour and six feet off the ground, become gargantuan, ludicruous edifices to late American capitalism. In rural towns, which as a rough rule are free from the more agonizingly nuanced displays designed for slick urban centers like Austin, the aesthetic gap between national and local businesses shows all the wider, even as the overall tone and goal of advertisement remains the same. Walking past the jarring differences in promotional voice - from handpainted wooden signs to callously anonymous orders to buy more cheese bread - the use and abuse of capital, resources, and physical space reverberates along agricultural and urban roads.

A selection of this series was published as a book under the same name, and is available for purchase from Blurb.