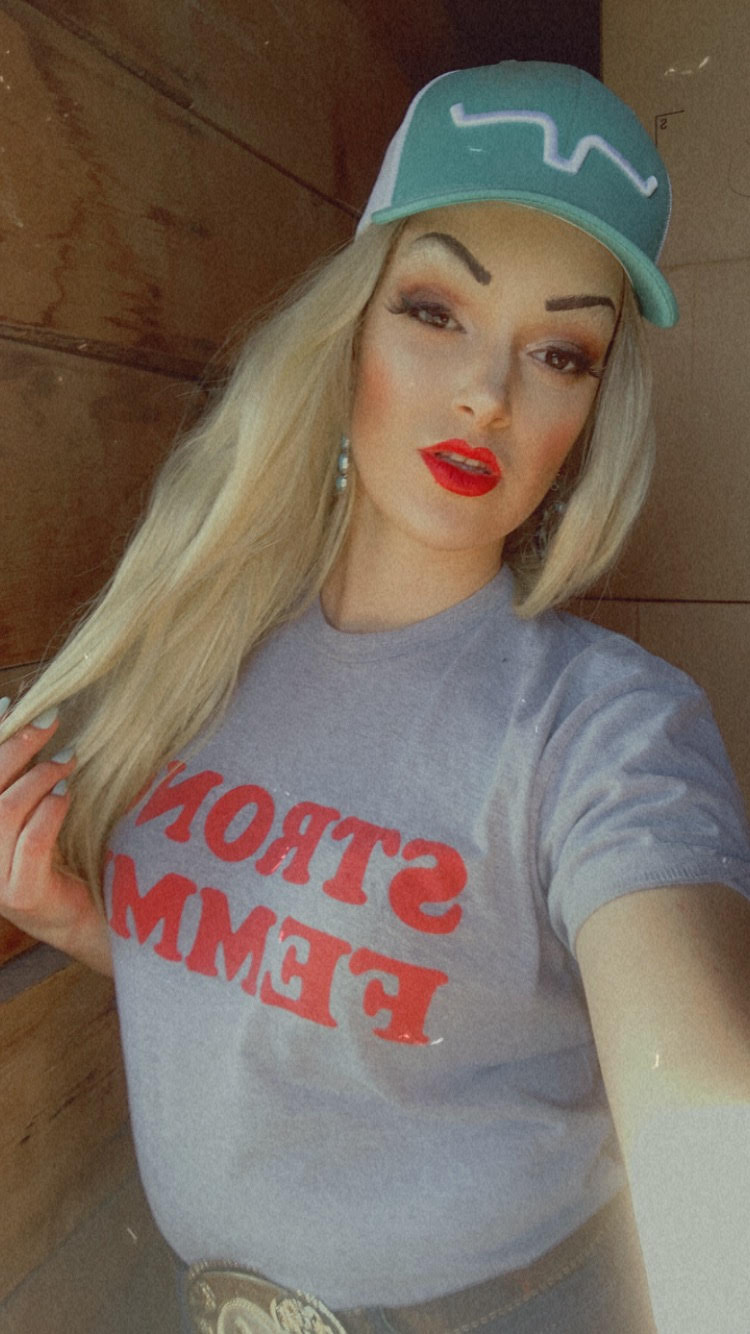 Jen Deere is a multigenerational ranchHER based in west Texas, where her family raises pedigree Hereford cattle, along with Black Angus crosses. She also raises and trains certified AQHA quarter horses, and holds multiple titles in barrel racing.

Her strong belief in traditional family values has helped her keep her family's ranch and business thriving, along with her faith in God and love for her country. Jen holds a deep love for the heritage of cowboying, and knows the value of putting in a hard day's work into land you intend to pass on to the next generation. In recent years, she has helped transition the family ranch to regenerative management, using their purebred Hereford herd to sequester carbon into the soil, restoring biodiversity and assuring the longevity of their family's legacy.

When she's not busy being a ranch wife and opening gates, you can find her running her side hustle "Rhinestones and Rawhide", a boutique Western wear store helping keep women in ag in touch with fashion and their feminine sides!





April 2022. "Jen Deere Explains Gender and Labor in the American West".
Pine Meadow Ranch Residency, Sisters OR.